Welcome to the Country Concert 2021 Store.
Notice: Tickets on sale now are for Country Concert 2021, July 8,9,10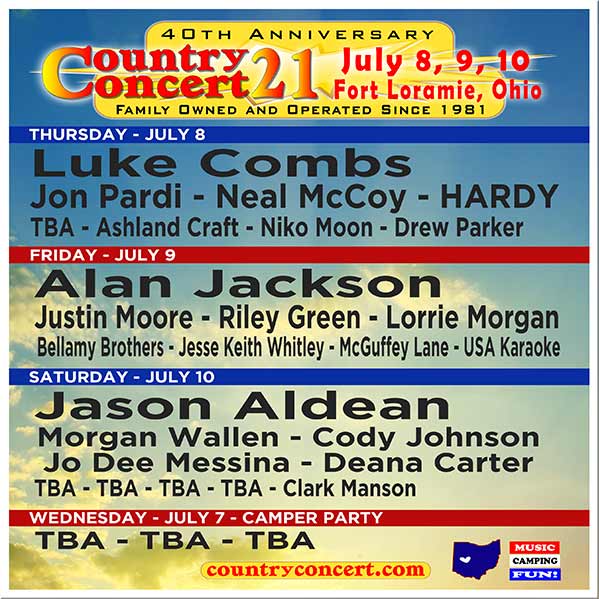 If you purchase tickets, seats, or camping now that were previously sold out, we will take those orders in order received and try to accommodate your order after we have completed the 2020 refunds (approximately July 15th). Your card will not be charged until then. Thanks!
Click here to buy Entrance Tickets or any type of Seats

Click here to buy Camping Permits

Click here for more information about artists' schedule, tickets, camping, motels, RV rental, and more.

If you have any questions call our ticket office. The phone number is 937-295-3000 (m-f 9AM-1PM). THANKS!!!