CC '22 HOTEL/BUS PACKAGES ARE ON SALE NOV 22ND.
Looking for an easy way to attend Country Concert for 3 Days? The Hotel/Bus package includes hotel rooms for 3 nights and Deluxe Motorcoach rides to and from the Concert each day. The bus drop off and parking are just steps from the Show Area. Scroll down to see all the options.
Click here to buy Tickets or Seats
Click here to buy Camping Permits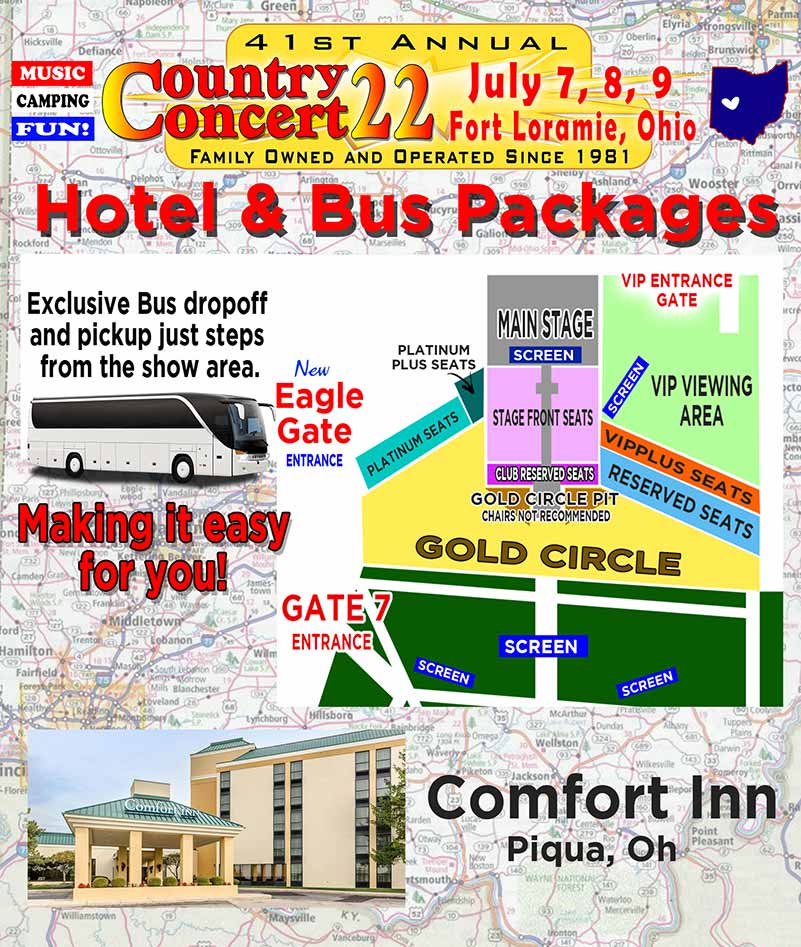 Scroll down on this page to purchase a Hotel Bus Package. Chose the kind of tickets you want, and if you want dual or quad occupancy.
Click here for more information on the Hotel/Bus packages including the Bus Schedule, etc.
If you have any questions call our ticket office. The phone number is 937-295-3000 (m-f 9AM-1PM). THANKS!!!